Toronto Animated Image Society (TAIS) Residency
RECIPIENT
Tir Tabandeh is an Iranian storyboard artist and animation producer who creates magical stories inspired by Southwest Asian culture and folklore. Recently graduating from OCAD in Experimental Animation, their future goals are to create inclusive and exciting children's shows in studios like Titmouse.
Website: www.tirtabandeh.weebly.com
Instagram: @itstirtime
RUNNER-UP
Stella Dipieri is a Costa-Rican born multidisciplinary artist based in Toronto, Canada. Her work explores themes of political corruption and democracy, while also keeping an intimate and personal lens. The patterns and texture throughout her work reference time as a key component of her process.

Website: www.stelladipieri.format.com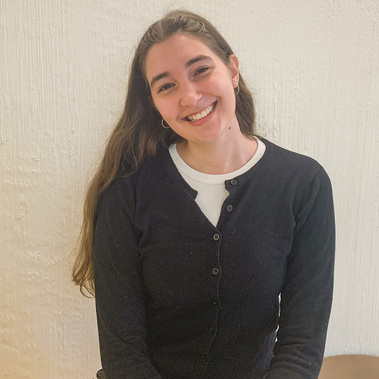 OPPORTUNITY DESCRIPTION
Founded in 1984, today TAIS' artistic vision is shaped by support for the ever broadening multidisciplinary and global context of the animated arts. Annually, TAIS programming seeks to prioritize diverse, intersectional, and progressive artistic and community-based interests that maintain support for the traditions of the discipline while also reflecting an evolving, expanded definition of animation.
The Centre for Emerging Artists & Designers is excited to announce the Toronto Animated Image Society (TAIS) Residency Career Launcher for OCAD U students. One (1) successful applicant will be awarded a membership with TAIS ($50 value), $550 in studio rental credits at TAIS to be used in the summer of 2023, and $200 towards production supplies. The selected artist will work towards a self-directed final project during their time with TAIS and give an artist talk. An artist fee of $300 will be given for the talk.
TAIS is shaped by their support for the ever-broadening multidisciplinary and global context of the animated arts. As the only centre of their kind in the city and province, TAIS' artistic vision is decidedly community-driven. Annually, TAIS' public programming presents animation to audiences via screenings, exhibition, web, and through artist talks and studio visits with guest artists. TAIS regularly partners with other groups and organizations to connect with new audiences and to inspire artists to explore animation in their artistic practice. The focus of TAIS artistic vision is on offering artists at all stages of development the opportunity to show their work and access production resources so that they can contribute to the expanding boundaries of animation as a discipline through creation. The ongoing focus of TAIS is to support innovation, experimentation, stylistic diversity and skills development in independent animation practices within a contemporary arts context.
Visit Toronto Animated Image Society's website for their full studio details


RESIDENCY OUTLINE
One (1) successful candidate will receive:
$50 Studio Membership (1 year)
$550 Credit towards studio space rental to be used in the summer of 2023
(studio 1 or studio 4. Rental duration must be consecutive)
$200 to go towards production supplies/expenses
$300 fee for an artist talk in fall/winter 2023
APPLICATION SUPPORT
The OCAD U RBC CEAD is committed to promoting substantive equality for equity-seeking groups that are under-represented in the creative sector. We encourage applications from first-time applicants to the program and graduates of equity-seeking communities including racialized and Indigenous persons, persons with disabilities, and persons of all sexual orientations and gender identities / expressions. Applicants are welcome to advise the CEAD of any accommodations needed to ensure you have access to a fair and equitable process. Applicants who need assistance with their submissions are invited to connect with the RBC CEAD for Advising support. Click here to learn more about how to book an advising appointment.


ACCESSIBILITY
Applicants who have concerns about meeting a Career Launcher application deadline are invited to connect with the CEAD in order to discuss possible alternatives. We encourage all who might require assistance with the application process to reach out to determine available support. Outreach of this nature should be undertaken at least one week prior to the published application deadline.
PARTNER
Toronto Animated Image Society (TAIS)
1411 Dufferin St Unit B,
Toronto, ON M6H 4C7

QUALIFICATIONS
Current undergraduate or Master's level student
Priority will be given to applicants who have not previously received a Career Launcher opportunity
Graduating students are welcome to apply for the Career Launcher fund to support alternative pathways to access facilities and memberships

DEADLINE:
Monday, April 3, 2023, 8:00 AM ET


SUBMISSION REQUIREMENTS
Full contact information (Name, phone, and email)
Current CV
Website/social media
Artist statement (150 words max)
A statement of interest that describes what you hope to develop if selected and why TAIS is the best place to support you (400 words max)
SUBMISSION INSTRUCTION

Apply via Typeform:
https://bit.ly/TAIS2023CLApply