ARTSCAPE YOUNGPLACE PHOTOGRAPHY EXHIBITION
WINNER ANNOUNCED!

The Centre for Emerging Artists and Designers (CEAD) is excited to congratulate the Winner for the Artscape Youngplace Photography Career Launcher: Bidemi Oloyede. An accompanying exhibition text will be commissioned from Dana Snow, recipient of the inaugural Curatorial and Criticism Practice Artscape Youngplace Career Launcher.
The 6th annual Artscape Youngplace Career Launcher for graduating Photography students offered an opportunity to participate in an extended group exhibition in the Hallway Galleries of Artscape Youngplace. The curatorial team at Artscape will work with faculty and CEAD to transform the Hallway Galleries into a showcase of emerging contemporary photographic practices, for select recipients.
Exhibition Details TBA
As part of the Career Launcher, a jury comprised of faculty members, a graduate of the CRCP program, and the curatorial committee at Artscape Youngplace will select an artist from the group exhibition and award them a featured solo exhibition during the Scotiabank CONTACT Photography Festival in May 2020.
Artscape Youngplace nurtures creation, learning and collaboration through innovative programs, experiences and events in an inspiring, social environment in order to strengthen and grow our community. Part ideas laboratory, part creativity workshop, Artscape Youngplace is a community cultural hub located in Toronto's West Queen West neighbourhood, with 75,000 square feet of space devoted to artistic inspiration, learning, growth and expression.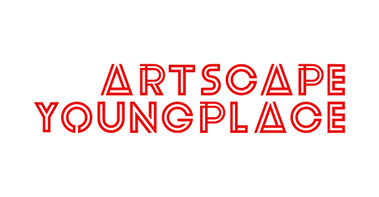 Scotiabank CONTACT Photography Festival is a not-for-profit organization devoted to celebrating the art and profession of photography with an annual festival in May and year-round programming in the CONTACT Gallery.