Gallery 44 Centre for Contemporary Photography Residency
RECIPIENT
Yuhan Zheng is a lens-based artist living in Toronto. Yuhan's work is grounded in her daily experiences and her approach mainly involves performance and self-portrait. She is interested in investigating the ambiguity of the boundary between the virtual and the real. Through practice, she seeks to reveal the intricacies of navigating identities and finding a sense of belonging in a diverse, constantly changing world. Her artistic interests also extend to the intergenerational relationships within her own family and the relationship between materiality and spirituality.
Website: www.yuhanzheng.format.com
Instagram: @river_makes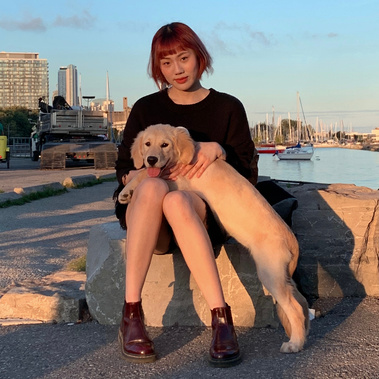 RUNNER-UP
Haoyu is from Beijing, and his pictures result from thoroughreflection. It's important for him to build a cohesive path between the formand material of his creations.Approaching his photography from a literary andpolitical perspective, Haoyu's emphasis on fundamental issues imbues hisexpression with weightiness.


Website: www.wanghaoyu.format.com
Instagram: @nor.s2001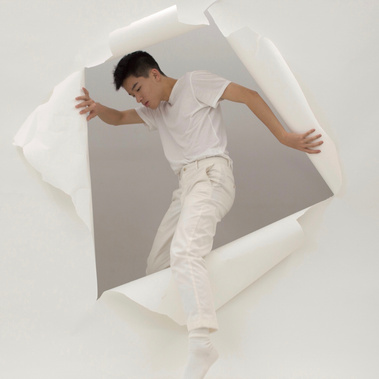 OPPORTUNITY DESCRIPTION
Gallery 44 Centre for Contemporary Photography is an artist-run centre committed to supporting diverse approaches to photographic and image based practices through exhibitions, education programs and facilitating artistic production. Gallery 44 provides space and context for meaningful dialogue between artists and publics. Together, we offer an entry point to explore the artistic, cultural, historic, social and political implications of the image in our ever-expanding visual world.
The Centre for Emerging Artists & Designers is excited to announce the Gallery 44 Residency Career Launcher for OCAD U students. One (1) successful applicant will be awarded a Full Membership with Gallery 44 ($180 value), $500 in credits to go towards the rental of Gallery 44 equipment and facilities, and $250 to go towards the cost of materials from Gallery 44's inventory of paper, film and more. The selected artist will work towards a self-directed final project oriented towards their goals to be determined with the Gallery 44 Membership Coordinator. Possible outputs include an artist talk, exhibition, online project, workshop or more.
Gallery 44 members have access to an exclusive schedule of free events focused on developing visual literacy, professional practice and technical skills. Their production facilities support artistic production at affordable rates and feature a wide range of professional analog and digital equipment. This is an amazing opportunity to become part of a larger creative community, further develop a body of work or create something new, and gain access to the excellent photography facilities that Gallery 44 has to offer.


RESIDENCY OUTLINE
One (1) successful candidate will receive:
$180 Full Membership (1 year)
provides 24/7 access to Gallery 44's production facilities
$500 Credit towards equipment and facilities rental from Gallery 44
$250 Credit towards materials in Gallery 44's inventory (paper, film, etc)
$300 Artist fee upon completion of their project
One (1) successful candidate will work towards:
A final project that can take the form of an exhibition, artist talk, online project, workshop or more. Project will be co-developed with the artist and Gallery 44's Membership Coordinator.
APPLICATION SUPPORT
The OCAD U RBC CEAD is committed to promoting substantive equality for equity-seeking groups that are under-represented in the creative sector. We encourage applications from first-time applicants to the program and graduates of equity-seeking communities including racialized and Indigenous persons, persons with disabilities, and persons of all sexual orientations and gender identities / expressions. Applicants are welcome to advise the CEAD of any accommodations needed to ensure you have access to a fair and equitable process. Applicants who need assistance with their submissions are invited to connect with the RBC CEAD for Advising support. Click here to learn more about how to book an advising appointment.


ACCESSIBILITY
Applicants who have concerns about meeting a Career Launcher application deadline are invited to connect with the CEAD in order to discuss possible alternatives. We encourage all who might require assistance with the application process to reach out to determine available support. Outreach of this nature should be undertaken at least one week prior to the published application deadline.
PARTNER
Gallery 44
Centre for Contemporary Photography
www.gallery44.org

401 Richmond St. W, Suite 120
Toronto, ON, M5V3A8


QUALIFICATIONS

Current undergraduate or Master's level students
Priority will be given to applicants who have not previously received a Career Launcher opportunity
Graduating students are welcome to apply for the Career Launcher fund to support alternative pathways to access facilities and memberships
DEADLINE:
Monday, April 3, 2023, 8:00 AM ET

SUBMISSION REQUIREMENTS
Full contact information (Name, phone, and email)
Current CV
Website/social media
A statement of interest that describes what you hope to develop if selected and why Gallery 44 is the best place to support you (400 words max)
SUBMISSION INSTRUCTION
Apply via Typeform: https://bit.ly/Gallery442023CLApply