2023 Waterfront Toronto Mural

ARTIST
Wandy Cheng is an illustrator from Hong Kong, based in Scarborough. She helps local businesses create a memorable presence in their communities by translating conceptual ideas into vibrant visuals. She is inspired by memories of lived experiences, architecture, and environments.

Website: www.wandycheng.com
Instagram: @wandy_cheng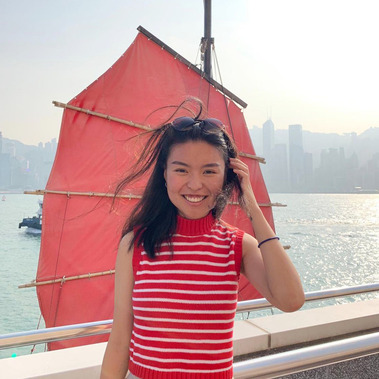 OPPORTUNITY DESCRIPTION
Waterfront Toronto and Waterfront BIA commissioned a new artwork for 7 Queens Quay East, the site for Smorgasburg Toronto 2023. As part of the project, an OCAD student or recent graduate with experience in producing large-scale works (ie: art murals) for clients was selected to create a unique piece of art that will act as a beacon to the food festival, as well as future temporary programming on the site.
This year will be Smorgasburg's second year in Toronto with an even larger presence, drawing thousands to the foot of Yonge and Queens Quay for 12 Saturdays through the summer and creating an opportunity for people to enjoy and celebrate foods from all over the world by local vendors.
Artwork should be vibrant and engaging and should relate to the dynamic site on the water's edge. Food as an expression of cultural identity should drive the theme of the artwork. Artists should consider the diversity of people who live, work, and visit Toronto's waterfront. Artists should consider the corrugated surface of the shipping container when submitting relevant artwork from their portfolio, as intricate detail may not be appropriate for this mural.
The artwork was printed on vinyl and will wrap 4 sides of a shipping container with the intention of attracting people to the food festival and other events and becoming a vibrant and recognizable landmark on the site. The shipping container is intended to remain on site for several years. This great opportunity for an emerging artist to have their work seen by thousands of people visiting the site during the summer, and by visitors to the waterfront throughout the year.


Contact

Shellie Zhang
Special Projects Coordinator
E: szhang@ocadu.ca