Slate Asset Management: Call for Artists
ARTISTS
We're excited to announce Clara Kim and Lesley Chan as the recipients of the Slate Asset Management 2022 Career Launcher.
Clara Kim
I am a creative artist who swims in a sparkling sea of imagination and turns thoughts of wonderment into pieces of originality. When I stand in front of a large work, I really like the feeling of being a part of it. If my works are hung here, it adds life to the building as if a bright light was turned on with vivid colors. My inspiration is the emotional and psychological sufferings of women, the initial blow, the shattering of the known life, but also the resilience to place the pieces back together in a new way. With this archetype, I create paintings in an abstract and conceptual manner, expressing the tender femininity which transforms experiences into beauty and strength. Clara's works were up from August 2022 to January 2023.
Website: www.clarakimgallery.com
Instagram: @clarettissima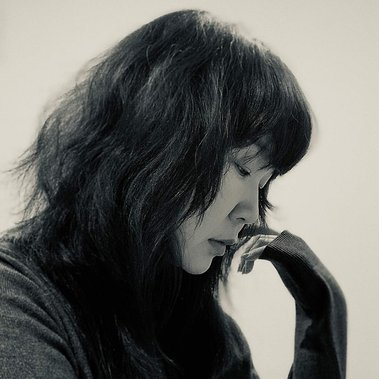 Lesley Chan is a Toronto-based artist and designer with a BFA from OCAD University, specializing in Drawing and Painting, and Integrated Media. While she explores her creativity through several forms such as art, design, and media, her art practice often focuses on the subject of nature, attempting to capture the natural imperfections and gestures that can be felt within the environment. Lesley's works will be up from January to July 2023.

Website: www.lesley-chan.com
Instagram: @ly.lychan
Lesley's work will be installed later in 2023.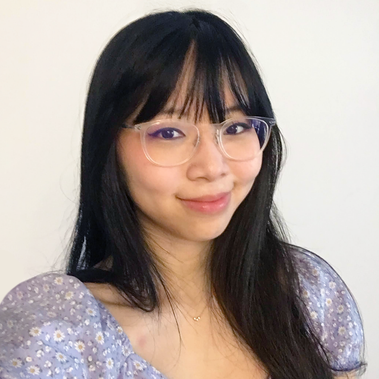 OPPORTUNITY DESCRIPTION
OCAD University's RBC Centre for Emerging Artists & Designers is excited to announce a call for artists in partnership with Slate Asset Management. Slate Asset Management is seeking proposals for a rotating public art exhibit that will animate the lobby of 2 St. Clair West in the Yonge St. + St. Clair Avenue West community. Slate welcomes Drawing & Painting students graduating in 2022, working in all mediums to submit proposals. Slate is seeking medium to large-scale pieces to be displayed on two walls in the lobby. Slate's rotating art program will occur two times a year.
PROGRAMMING: Slate will select two artists to exhibit their works on temporary loan in the lobby of 2 St. Clair West from August 2022 – January 2023 or February 2023 – July 2023 (6-month period).
A minimum of 2 proposed pieces are expected, and the option exists for the presentation of multiple small pieces. The submission of existing finished works is encouraged.
FEE: The selected artist will receive a $3,000 rental fee for the 6-month display of their works. A brief artist bio will be displayed alongside the works.
OCAD U RBC CEAD and Slate Asset Management are committed to promoting access to this opportunity for equity-seeking groups that are under-represented as creative entrepreneurs. We encourage applications from individuals of equity-seeking communities including racialized and Indigenous persons, persons with disabilities, women and persons of all sexual orientations and gender identities/ expressions. Applicants are invited to voluntarily self-identify with any of these communities in their application.


CRITERIA
Proposed pieces must fill both walls appropriately. See floor plan and photos here.
Pieces can be exhibited with option for sale at the end of the term to be facilitated by the artist directly (Slate does not take a percentage of sales)
When appropriate, pieces must be framed (i.e. works on paper etc)
Large scale pieces are encouraged
The artist is responsible for installing the works, or for arranging the installation of the works, and for any ancillary costs, related to installation and de-installation
SITE AND AUDIENCE
Applicants can visit the location to see the space, if they wish; Monday - Friday, 8am - 6pm. Selected artworks will be on display to tenants of the building and visiting members of the public.
TIMELINE

June 5, 2022 – Proposals Due

Week of June 20, 2022: Selected artists are notified.
Beginning of August 2022 – end of January 2023: First Artist & exhibition
Beginning of February 2023 – end of July 2023: Second Artist & exhibition
LOCATION
Selected work will be shown at 2 St. Clair West, Toronto (St. Clair West Avenue at Yonge St.)

APPLICATION SUPPORT
The OCAD U RBC CEAD is committed to promoting substantive equality for equity-seeking groups that are under-represented in the creative sector. We encourage applications from first-time applicants to the program and graduates of equity-seeking communities including racialized and Indigenous persons, persons with disabilities, and persons of all sexual orientations and gender identities / expressions. Applicants are welcome to advise the CEAD of any accommodations needed to ensure you have access to a fair and equitable process. Applicants who need assistance with their submissions are invited to connect with the RBC CEAD for Advising support. Click here to learn more about how to book an advising appointment.
PARTNER
Slate Asset Management

QUALIFICATIONS
Open to OCAD U Drawing & Painting students graduating in 2022
Priority will be given to applicants who have not previously received a Career Launcher opportunity
SUBMISSION REQUIREMENTS
Current creative CV including full contact information (name, phone and email, website).
Statement of Interest that includes an artist bio (100-word max)
Short written proposal (250 words max). In your proposal, include renderings/sketches of the pieces which you are proposing for display. If the pieces are already produced, dimensions and photos of the work are required.

All uploaded files must be named as follows to be considered: LastName_First Name_[item]_SlateAssetManagement, for example, Doe_Dakota_Resume_SlateAssetManagement


DEADLINE
June 5, 2021 at 11:59 PM
ACCESSIBILITY
Applicants who have concerns about meeting a Career Launcher application deadline are invited to connect with the CEAD in order to discuss possible alternatives. We encourage all who might require assistance with the application process to reach out to determine available support. Outreach of this nature should be undertaken at least one week prior to the published application deadline.