2021 The Public Gallery Window Exhibition Career Launcher
RECIPIENT
We're excited to announce Par Nair as the recipient of the The Public Gallery Window Exhibition Career Launcher. Par's exhibition, dear amma, will be on display at the Public Gallery from February to March 2022.
"dear amma"
February–March 2022
Par Nair's installation dear amma explores themes of yearning, longing, loss, and melancholia felt by diaspora. Through a display of objects that belonged to her mother, the artist explores experiences of confusion, "double life", and transformation often felt in migrant journeys. Through these objects that are both intimate and nomadic such as hand cut stamps and embroidered sarees, the artist invites us to consider the effects of assimilation and fragmentation that migrant experiences hold.
Par Nair (she/her) is an Indian born interdisciplinary artist. Through installation that mix realities, Par explores themes of ritual, symmetry, hybridity, loss and longing in diaspora. By othering the viewer, her work is a play on expectations and translations of racialized and migrant bodies. It recognizes the effects of assimilation and loss of culture within an immigrant experience and centers the body as a fragmented and hybrid archive of dualities. It calls for safe decolonized spaces of healing while creating avenues for new narratives and excluded voices to be realized.
Website: parnair.format.com
Instagram: @parnairr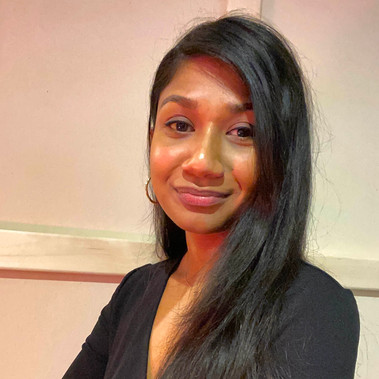 OPPORTUNITY DESCRIPTION
The Public and the RBC Centre for Emerging Artists & Designers are excited to announce The Public Gallery Window Exhibition Career Launcher, providing an exhibition opportunity for one (1) exhibition proposal from a recent OCAD U grad. Artists are invited to submit site responsive proposals to be shown from mid-January till the end of February, 2022.
The Public Gallery (58 Lansdowne Ave.) is a 2m x 3.5 m street-facing gallery, featuring art that explores issues of social justice and anti-oppression. The Public believes that art should be accessible— created and enjoyed by everybody, — and inspire change. The gallery can be viewed anytime from Lansdowne Ave. at Seaforth in Toronto. Once selected, the Public Gallery is interested in mentoring and supporting the artist's interest in developing community engagement via workshops or programming.
We program the gallery with the understanding that any work that's shown in a community needs to be able to be read by people in that community. We're often reflecting on the site-specificity of our space — a gallery window in Parkdale, on Indigenous land, across from a school, at a bus stop, etc. — and in these ways, we challenge the conventional role and relationship of a gallery to its surrounding community. Our gallery is also one of our favourite ways of community engagement. We love building capacity with artists to run community engagement and popular education workshops that in turn deepens the connection between their artwork and the community.
The Public is interested in working with artists and projects that are responsive to the site and location of The Public's surrounding neighbourhood, and artists who have an existing relationship to the community.
We strongly encourage artists to apply who reflect diversity and intersectionality in sexuality, gender, culture, race, ethnicity, creed, religion, age, ability, and other dimensions of diversity.
The selected artist will receive a fee of $1000 and production support budget of $200 from the RBC Centre for Emerging Artists & Designers.


SUBMISSION REQUIREMENTS
Full contact information (Name, phone, and email)
Current creative CV
Website and/or Social Media handle
A brief statement/bio that contextualizes your overall practice (150 words max)
A written statement describing your proposed exhibition and your interest in this specific opportunity (500 words max) Please note that The Public Gallery space is unable to accommodate sound projects. The Public is interested in working with artists and projects that are responsive to the site and location of The Public's surrounding neighbourhood, and artists who have an existing relationship to the community. Please include this your statement if this applies to you.
A short statement outlining the potential significance of the opportunity to your practice and/or development (100 words max)
5 - 10 sample support images or video links of artist's artwork in a single PDF. Please provide links for video related content and work (Vimeo, YouTube, Format website etc). Do not include video files.
A corresponding list for the support images including: artist(s) name, title, year, medium, size duration (for time-based work).
APPLICATION SUPPORT
The OCAD U RBC CEAD is committed to promoting substantive equality for equity-seeking groups that are under-represented in the creative sector. We encourage applications from first-time applicants to the program and graduates of equity-seeking communities including racialized and Indigenous persons, persons with disabilities, and persons of all sexual orientations and gender identities / expressions. Applicants are welcome to advise the CEAD of any accommodations needed to ensure you have access to a fair and equitable process.

Applicants who need assistance with their submissions are invited to connect with the RBC CEAD for Advising support. Click here to learn more about how to book an advising appointment.
PARTNER
The Public
58 Lansdowne Ave
Toronto, ON M6K 2V9

QUALIFICATIONS
Recent OCAD U grads (2020 or 2021).
Priority will be given to applicants who have not previously received a Career Launcher opportunity.
TIMELINE
Installation: Early January 2022
Exhibition: Mid-January to end of February, 2022
Deinstall: first week of March 2022
RATE

$1,000 artist fee
$200 production support budget
SUBMISSION INSTRUCTION
Submit via Typeform here

DEADLINE
Monday, November 22, 2021 at 11:59pm (midnight)
INFO SESSION
Thursday, November 11, 2021
1:30 - 2:30 PM ET
Click here to RSVP
Join our upcoming info session to learn more about the program, the Public and resources for putting together an application.
Image courtesy of the Public Studio and the Public Studio Gallery. Exhibition: Common Threads.