2022 Gallery TPW,
Programs Assistant
RECIPIENT
We're excited to announce Abby Kettner and Moksha Khanna as the recipient of the Gallery TPW, Programs Assistant Career Launcher.
Abby Kettner (she/her) is a multidisciplinary artist and aspiring arts-administrator based in Tkaronto/Toronto. Abby recently graduated with a BFA in Cross-Disciplinary Art: Life Studies from OCAD University, and her artistic practice continues to evolve as she explores Object-Oriented Ontologies through her unique visual language. Interested in collaboration and community art projects, Abby is currently working with the Carrier Bag Collective to develop accessible workshops for artists. Her work has been shown at GRADEX 107 (2022) and Gallery 1313 (2022), as well as in the online exhibitions Huminality (2021) and The Essentialists (2020).
Website: www.abbykettner.format.com
Instagram: @a.ketts
Moksha Khanna (she/her) is an Indian, emerging arts administrator + multidisciplinary artist based in Toronto, Ontario. Her practice is deliberately interdisciplinary in both form and content, guided by a mix of values, curiosity and pragmatics. Moksha's research interests range from the role of cultural identity in the creation of art to political sociology.

Her work centres around the values of intersectional equity, collaboration, inclusivity and care as she continues to build creative resilient communities. This year Moksha is completing her BFA in Cross-Disciplinary Art: Publications & Printmaking from OCAD University. Her passion for building anti-oppression/accessibility frameworks is evident throughout her time working at the OCAD Student Union starting out as an Events Planner to ending her term as the Executive Director of Operations.

With over 3+ years of experience in the non-profit sector Moksha will be now joining Gallery TPW as the Programming Assistant.
Website: www.mokshakhanna100.wixsite.com/ocadu
Instagram: @mokshakhanna10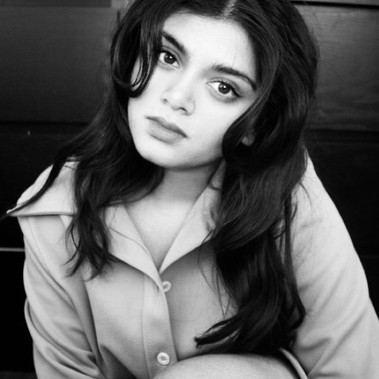 OPPORTUNITY DESCRIPTION
Gallery TPW is a leading artist-run centre dedicated to exhibiting underrepresented artistic and curatorial practices that push the boundaries of lens-based work.

OCAD University's RBC Centre for Emerging Artists & Designers is excited to announce a recruited placement in partnership with Gallery TPW for the role of Programs Assistant. The Programs Assistant will join the Gallery TPW team to support their programming planning and execution, promotion and communication, elements of fundraising, and general administration. This is a fantastic opportunity for OCAD U students interested in building skills and knowledge in an artist-run-centre with a focus on lens-based work and practices. The role will be a combination of remote and in-person work at the Gallery. TPW encourages submissions from BIPOC (Black, Indigenous, Persons of Colour) applicants.
DUTIES AND RESPONSIBILITIES

Programming (Approx. 30%)
- Working closely with curators to contribute to programming planning
- Coordinating artist contracts; shipping; documentation; gallery prep for exhibitions; and programming coordination (in-gallery set-up and organizing tech runs)
Promotions, Communications and Publicity (Approx. 30%)
- Writing and copy editing marketing and promotional materials and booking ads
- Digital communication including website updates and monthly e-newsletter
- Managing social media accounts, including developing content and regular posting
- Assisting with targeted promotions or community outreach as needed
Fundraising (Approx. 25%)
- Working with the Executive Director to liaise with artists for fundraising events; secure artwork donations; and coordinate event logistics
General administration (Approx. 15%)
- Assist with general office duties and tasks, as needed
RATE:
$21/ hour, for 28 hours per week
TERM:
Part-time contract, beginning in mid-May to mid-September, 2022

DEADLINE
Monday, March 28, 2022, at 11:59pm (midnight)


APPLICATION SUPPORT
The OCAD U RBC CEAD is committed to promoting substantive equality for equity-seeking groups that are under-represented in the creative sector. We encourage applications from first-time applicants to the program and graduates of equity-seeking communities including racialized and Indigenous persons, persons with disabilities, and persons of all sexual orientations and gender identities / expressions. Applicants are welcome to advise the CEAD of any accommodations needed to ensure you have access to a fair and equitable process.
Applicants who need assistance with their submissions are invited to connect with the RBC CEAD for Advising support. Click here to learn more about how to book an advising appointment.

ACCESSIBILITY
Applicants who have concerns about meeting a Career Launcher application deadline are invited to connect with the CEAD in order to discuss possible alternatives. We encourage all who might require assistance with the application process to reach out to determine available support. Outreach of this nature should be undertaken at least one week prior to the published application deadline.
PARTNER
Gallery TPW
170 St.Helens Ave, Toronto ON, M6H 4A1


VIRTUAL INFO SESSION
Thursday, March 10, 2022 | 10-11 AM

Join our upcoming info session to learn more about Gallery TPW and resources for putting together a strong application.


QUALIFICATIONS
Current OCAD U students in any discipline at the 3rd or final year at the Undergraduate level or any year at the Master's level
A strong knowledge of contemporary art and discourse
Excellent written and oral communication skills; attention to detail and excellent organizational skills
Ability to multitask and manage long and short-term projects
Demonstrated experience with project management and logistics coordination
Mac OS proficiencies with Microsoft Office Suite, Adobe Photoshop, Illustrator and InDesign
Experience with website management, email marketing and social media management
Priority will be given to applicants who have not previously received a Career Launcher opportunity
Experience and knowledge in accessibility practices would be considered an asset
SUBMISSION REQUIREMENTS
Resume including full contact information (name, phone, and email)
Cover letter outlining your interest in this specific opportunity (400 words max)
A short statement outlining the potential significance of the opportunity to your practice and/or development (100 words max)