Critical Distance Centre for Curators
Call for Writers, Exhibition Essay Commission
RECIPIENT
Avalon Mott (she/her) is a curator, lens based artist, and arts administrator originally from Vancouver BC, now calling Toronto/Tkaronto home. She was aCo-Founder of FIELD Contemporary (Vancouver), and is the current Director of Xpace Cultural Centre alongside being a recent graduate from OCAD U with her MFA in Criticism + Curatorial Practice. Avalon's curatorial practice is rooted in supporting emerging and under-represented artists. Her thesis research explores the curatorial methodology of exhibitionary affect and how when applied, it can aid in creating moments to feel in an exhibition by encouraging relational experiences between the viewer and the works on display.
Website: www.avalonmott.com
Instagram: @avalonmott
Photo Credit: Amanda Palmer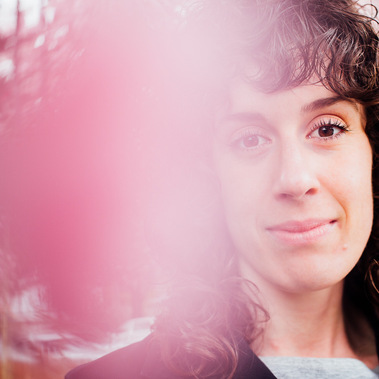 OPPORTUNITY DESCRIPTION
OCAD University's RBC Centre for Emerging Artists & Designers (CEAD) and Critical Distance Centre for Curators (CDCC) have partnered to co-create the Critical Distance Exhibition Essay Career Launcher. The opportunity will select one (1) writer to be commissioned for a 500 word exhibition essay to accompany a new public art billboard piece on Shaw street in August/September 2023.
Critical Distance Centre for Curators (CDCC), a not-for-profit gallery, publisher, and professional network devoted to the support and advancement of curatorial inquiry in Toronto, Canada, and beyond. With a focus on critically-engaged, collaborative, and cross-disciplinary practices, underrepresented artists and art forms, and community outreach and education in art and exhibition-making, Critical Distance is an open platform for diverse curatorial perspectives, and a forum for the exchange of ideas on curating as a way to connect, engage, and inform people and publics across cultures, disciplines, geographies, and generations.
The CEAD and CDCC are inviting emerging writers to submit their work for consideration. The essay will be published on CDCC's website to accompany the billboard exhibition. The selected writer will receive editing support from the CDCC team. After the exhibition, the writer will be added to the CDCC's online database of artists, curators and writers.
To see examples of past writing and publishing projects, visit CDCC's website.


ROLE & RESPONSIBILITIES
The selected emerging writer will:

Write a 500 word exhibition essay to accompany the August/September 2023 billboard exhibition
Submit a first draft for review by mid-July 2023. Editing guidance will be provided by the CDCC.
Meet with the selected artist for the Critical Distance Public Art Billboard Career Launcher. Recipients will be connected in mid-May, 2023
RATE
$500 Essay fee
APPLICATION SUPPORT
The OCAD U RBC CEAD is committed to promoting substantive equality for equity-seeking groups that are under-represented in the creative sector. We encourage applications from first-time applicants to the program and graduates of equity-seeking communities including racialized and Indigenous persons, persons with disabilities, and persons of all sexual orientations and gender identities / expressions. Applicants are welcome to advise the CEAD of any accommodations needed to ensure you have access to a fair and equitable process.
Applicants who need assistance with their submissions are invited to connect with the RBC CEAD for Advising support. Click here to learn more about how to book an advising appointment.


ACCESSIBILITY
Applicants who have concerns about meeting a Career Launcher application deadline are invited to connect with the CEAD in order to discuss possible alternatives. We encourage all who might require assistance with the application process to reach out to determine available support. Outreach of this nature should be undertaken at least one week prior to the published application deadline.
PARTNER
Critical Distance
Suite 122, 401 Richmond Street West Toronto, ON M5V 3A8


DEADLINE
Monday, April 17, 2023 at 8:00 am ET


QUALIFICATIONS

OCAD U students graduating in 2023 from any program.
A strong knowledge of contemporary art and discourse
Experience writing about public art and an interest in arts writing/publishing would be considered an asset
Priority will be given to applicants who have not previously received a Career Launcher opportunity.
INFO SESSION
Monday, March 27
2:00 – 3:00 PM ET
Moved to Virtual on Zoom*
RSVP
Learn more about the opportunity, CDCC, and tips for putting together an application.

SUBMISSION REQUIREMENTS

Contact info (Name, phone, and email)
Current creative CV
Website and/or social media handle
Artistic statement/bio (150 words max)
A short writing sample about a work of contemporary art (300 words).
SUBMISSION INSTRUCTION
Apply via Typeform:
http:/bit.ly/CDCCWriter2023Apply