Scotiabank Education Assistant
RECIPIENT
Karina Roman Justo is an emerging writer and researcher residing in Toronto. She recently completed her BA in Visual and Critical Studies at OCAD University. Karina was the recipient of the VCS Graduation Award. This is a $1,000 donor-funded award for the student with the highest overall average in VCS core program courses. Karina has won the VCS Writing Award multiple times and has led the Journal of Visual and Critical Studies. She has published reviews in diverse publications like the Senses and Society journal. Her research focuses on decolonial theory as well as collaborative relationships between human and non-human beings within art practices. Currently Karina coordinates the Mentorship Program at Sur Gallery and will co-curate its upcoming exhibition.

Instagram: @karina.romanj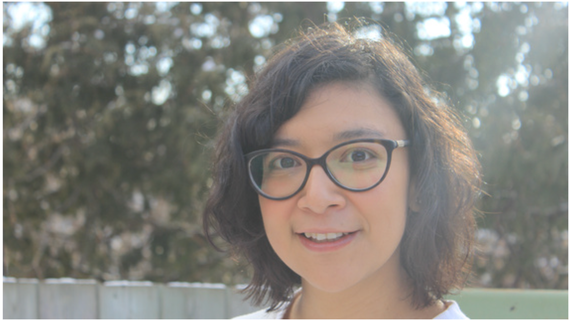 OPPORTUNITY DESCRIPTION
The Textile Museum of Canada are excited to announce that the recipient of position of Scotiabank Education Assistant is Karina Roman.
As the Scotiabank Education Assistant, Karina will support the educational and curatorial mandates of the Textile Museum of Canada and will assist the Curator of Education and the Education and Interpretive Coordinator in organizing and implementing programs. Karina will be responsible for the development and implementation of Textile Teach-Ins, free workshops that offer instruction on textile techniques.
Textile Museum
Established in 1975 and originally incorporated as The Canadian Museum of Carpets andTextiles, the Textile Museum of Canada has established itself as a vibrant cultural place that promotes community engagement through our programs and services. Our operations are driven by a committed Board of Directors, Committee Members and staff of 18 employees, as well as a vital and engaged community of more than 150 volunteers.

As the only national museum in Canada exclusively dedicated to the study and presentation of textiles from cultures around the world, we occupy a unique position among other leading cultural institutions in the country. The universality of textiles is at the heart of our work and provides the stimulus and opportunity to engage communities around us as well as thousands of national and international visitors.
Scotiabank
The Centre for Emerging Artists & Designers recognizes Scotiabank for its generous support for the Career Launcher program.