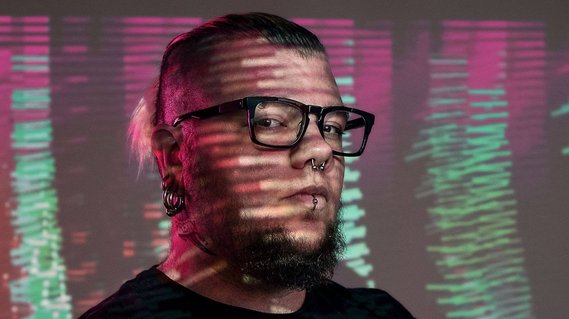 Maxwell Lander is a futurist, photographer, feminist pornographer, gamemaker and interactive media artist. He has been winning awards and exhibiting internationally since 2007, has a published book of photography and in May of 2019, completed his Master of Design in the Digital Futures program at OCAD University.
About the Work
Cyb3r is an experimental multimedia, immersive experience of the queer erotic, informed strongly by the artist's upbringing in the 90s. Cyb3r utilizes the technological landscape of 2019 (XR, lOT devices, 3d printing) to craft an experience of queer sexual play. Employing humour as its primary modus operandi, Cyb3r oscillates between the absurd and the realistic, the obscene and the benign, the physical and the digital. It also involves hacking the Tesla of sex toys.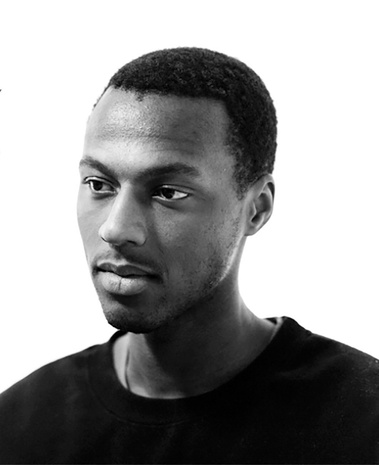 b.1993 Aaron Jones is a Toronto native working with found images, videos and lens-based media. Combining newspaper headlines, advertisements, photojournalism, and product photography, his work aims to understand and reimagine what it is to be seen as "Black" in an era in which we are flooded with images. Jones lets dreams and fantasy guide the growth of his collages through a cathartic and ritualistic practice of deconstructing and rebuilding.
His visual and creative fusion asks, both through its production and its process, How do we make our own [world] from what is given?
About the Work
Through Homework, Aaron Jones orchestrates an abyss of images cut from magazines and children's books from the homes of friends and family. The dark tones and colours in the work highlight nuances between the figures and the space in which they are depicted. By using collage (much like the repurposing of furniture and apparel), he denies the images their original purposes as advertisements or educational tools.
The Gladstone Hotel and the CEAD are happy to congratulate the Recipients of the Come Up To My Room Career Launcher 2020 Maxwell Lander and Aaron Jones.
Maxwell and Aaron will create site-specific, immersive installations that stimulate the imagination and encourage discussion and dialogue between contributors and visitors alike.

Framed within the backdrop of the historic 130-year-old Gladstone Hotel, Come up to My Room is an alternative design exhibition that provides a platform for experimentation outside the norms of art and design, at the edges between intention and interpretation. Freed from the constraints of traditional practice, CUTMR encourages spatial exploration that engages our senses, our memories and our perceptions of reality.