Joanne Chung is a
photographer and collections administrator based in Toronto ON. She graduated from OCAD University in 2016 with a Bachelor of Fine Arts in Photography and a minor in On-Screen Media. Joanne specializes in portraiture, street, and travel in her photographic practice.
Alejandro Rizzo
is a queer artist living and practicing in Toronto, Canada, recently graduated from OCAD U with a BFA in Photography, with a focus on collage, phototomontage, and non traditional printing processes. Alejandro currently aims to comment on contemporary issues by digitally collaging images of the political, social and economic crisis in his home country of Venezuela. Through these works, he retraces his family's history in Venezuela and addresses the differences between his memory of the country and its current political crisis.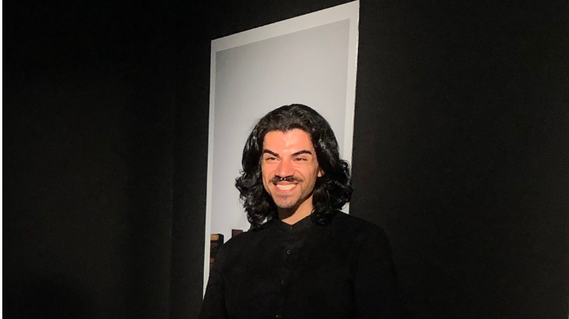 OPPORTUNITY DESCRIPTION
OCAD University's Faculty of Art welcomes Joanne Chung and Alejandro Rizzo Nervo as Collections Assistants to support the Faculty of Art initiatives related to the IArts Residency Program and The IArts Project Fund, specifically the auction of works in a private family collection comprised primarily of Indian contemporary art. Reporting to the Junior Collections Manager/ Auction Coordinator and the Acting Dean, the Collections Assistants will manage all tasks related to preparation of works in the collection, including storing, moving, stretching, mounting, framing and exhibition installation.
THE COLLECTIONS
A collection curated to showcase exemplary works of contemporary Indian art, that contains works by Sanjay Barot, Nirmal Birluka, Nandini Das, Haresh Dhrupal, Ramgopal Kumavat, Biplab Mohanta, Kundan Mondal, Atul Padia, Kamal Pandya, Nikita Parikh, Nimesh Patel, Bharti Prajapati, Namata Sneha, Manjunath Honnapura, Jyoti Bhatt and others.
PARTNER
OCAD University's Faculty of Art
www.ocadu.ca
RECIPIENTS