Junior Collections Manager/ Auction Coordinator
RECIPIENT
Naoise Dunne has a background in fine art photography, and is passionate about analogue practices as well as new media. She holds a Master of Arts in Photography Preservation and Collections Management from Ryerson University and a BFA in photography from OCADU. Naoise has experience working in private artist's archives and commercial photography galleries, and has most recently completed a residency at the Metropolitan Museum of Art in New York City.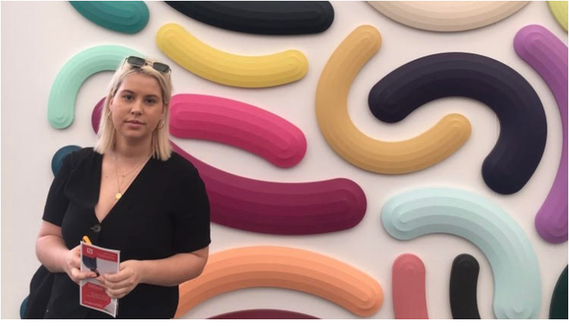 OPPORTUNITY DESCRIPTION
OCAD University's Faculty of Art welcomes Naoise Dunne as the Junior Collections Manager / Auction Coordinator to support Faculty of Art initiatives related to the IArts Residency Program, specifically the auction of works in a private family collection comprised primarily of Indian contemporary art. Reporting to the Associate Dean, Outreach & Innovation, Naoise will coordinate all tasks related to cataloguing, appraisal and preparation of the works, and also act as curatorial lead in the planning and installation of the physical auction, to be held at OCAD University or other locations, in Fall 2019.
THE COLLECTIONS
A collection curated to showcase exemplary works of contemporary Indian art, that contains works by Sanjay Barot, Nirmal Birluka, Nandini Das, Haresh Dhrupal, Ramgopal Kumavat, Biplab Mohanta, Kundan Mondal, Atul Padia, Kamal Pandya, Nikita Parikh, Nimesh Patel, Bharti Prajapati, Namata Sneha, Manjunath Honnapura, Jyoti Bhatt and others.
PARTNER
OCAD University's Faculty of Art
www.ocadu.ca
RECIPIENT