Tommy Truong is a Toronto-based artists whose practice is shaped by overlapping interests in technology, digital media and animation. Recognizing the artistic merit of his practice, he was shortlisted for Equitable Bank's 2016 Emerging Digital Artist Award, showcased with Toronto Urban Film Festival and was awarded the OCAD University's Media Project 31 scholarship.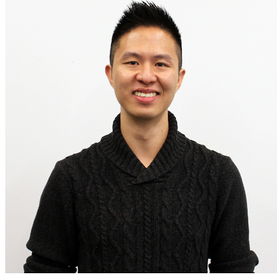 OPPORTUNITY DESCRIPTION
TYWO (Toronto Youth Wind Orchestra) will be performing Pictures at an Exhibition at Mississauga's Living Arts Centre in May 2019. The CEAD will collaborate with TYWO by facilitating the production of an animation for the concert: a group of Digital Painting and Integrated Media Expanded Animation (DPXA / IMXA) students will create an animated composition to accompany the live concert, as a series of visuals that correspond with each of the ten musical movements.
The group of students will be creating animations either individually or collaboratively, under the mentorship of Technical Director Tommy Truong - a recent OCAD DPXA grad - and with the support of the Experiential Learning Program and in-class Faculty supervision from the Course Instructor, and in consultation with the TYWO creative production team as 'clients'.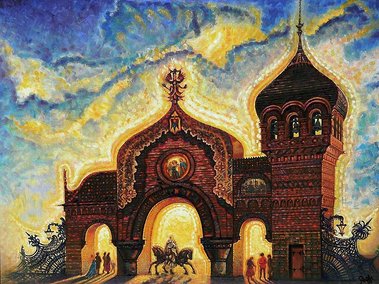 Pictures Moving at an Exhibition
Thursday, May 2, 2019 at 7:30pm
Living Arts Centre
4141 Living Arts Dr, Mississauga
For our season finale, the Toronto Youth Wind Orchestra will join forces with talented artists from the Ontario College of Art and Design. This special presentation will feature a visual array of animated shorts, all set to the music of Modest Mussorgsky's epic masterwork Pictures at an Exhibition. You don't want to miss this unique display of sights and sounds.
Program includes:
WHITACRE – Godzilla Eats Las Vegas
MUSSORGSKY – Pictures at an Exhibition
The Toronto Youth Wind Orchestra provides a musical experience of pre-professional calibre to talented young musicians in the Greater Toronto Area. For years, their performances have astounded listeners who arrive expecting to hear a group of youthful amateurs, and leave comparing them to post-secondary or adult ensembles.
There are TYWO alumni in several major symphony orchestras and boards of education across Canada, the U.S. and abroad. Although not all members go on to a career in music, all do carry with them the pride of being part of a unique musical family, with memories and friendships that last for years.