Curatorial Programs Coordinator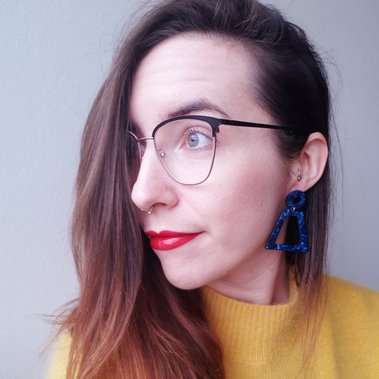 Emily Peltier​ is an independent curator and advocate for the wellbeing of 2SLGBTQ+ people and communities. She has curated exhibitions for Nuit Blanche Independent projects, The CLGA, Nuit Rose, and Pride Toronto. She is currently the curator and programmer of Glory Hole Gallery, a 2SLGBTQ+ miniature gallery located on Church Street in Toronto, Ontario.
OPPORTUNITY DESCRIPTION
Critical Distance Centre for Curators is excited to welcome Emily Peltier to the team as the Curatorial Programs Coordinator. In this position, Emily will work with the Director and fellow team members at Critical Distance, the Curatorial Programs Coordinator supports and contributes to the research, development, management, execution, promotion, and documentation of CDCC exhibitions, events, and initiatives.
The position is supported by the Career Launchers program from OCAD University's Centre for Emerging Artists & Designers.
Critical Distance is a not-for-profit project space, publisher, and professional network devoted to the support and advancement of curatorial practice and inquiry in Toronto, Canada, and beyond. With a focus on critically engaged, collaborative, and cross-disciplinary practices, underrepresented artists and art forms, and community outreach and education in art and exhibition-making, Critical Distance is an open platform for diverse curatorial perspectives, and a forum for the exchange of ideas on curating and exhibition-making as ways to engage and inform audiences from all walks of life.

CDCC is committed to fostering an equitable and inclusive environment and encourages candidates who reflect the diversity of our communities to apply. As always, we thank all participants for their time, energy, interest, and support.