Research & Curatorial Assistant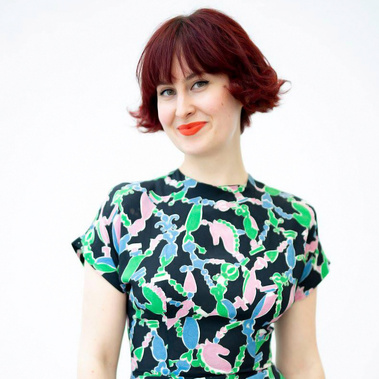 Josi Smit is a Toronto-based artist and writer, Through sculpture and language, she considers the desires and intimacies that form in our relationship with objects and spaces. Her underlying focus invests in how gestures of resistance towards dominate socio-political structure contain multitudes of hope and ambivalence, and quiet agencies that emerge from tenderness and fantasy. Smit recently completed ber BFA at OCADU University, and was the recipient of the OCAD Sculpture/Installation Program Medal and the 2018 BMO 1st Art Ontario Award for her thesis work.
OPPORTUNITY DESCRIPTION
Scrap Metal Gallery is excited to welcome Josi Smit to the gallery as the Research and Curatorial Assistant. Josi will support the gallery Director/ Curator on various research and curatorial tasks related to the Gallery's 2019 exhibition programming.
The position is supported by the Career Launchers program from OCAD University's Centre for Emerging Artists & Designers.
Scrap Metal Gallery is a privately-funded not-for-profit art project space that endeavours to present bold, critical and poetic contemporary artworks through a carefully curated exhibition program. Since its inauguration in 2011, Scrap Metal has presented solo exhibitions by artists such as Miroslaw Balka, Ragnar Kjartansson, Eva Kot'átková, Paul P., Ryan Gander, Iris Häussler, Edson Chagas and Abraham Cruzvillegas. The gallery is committed to collaborating with other cultural organizations. Art en Valise, Toronto International Film Festival and Scotiabank Contact Photography Festival are on-going collaborators.