Career Launcher: Public Digital Exhibition 2019
Nikole Hidalgo McGregor is a video artist and designer based in Toronto. Her multidisciplinary concern in the arts has informed her practice and stylistically distinguished her mixed media creations. Her work is characterized by her eagerness for experimentation while displaying an interest in socially aware commentary. Her mixed-media films have been exhibited in galleries and film festivals around the world, including a special inclusion in La Truca's Empowered Perspectives selection of female directors.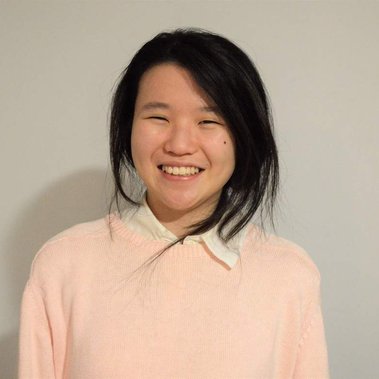 Fasai Sivieng is a recent graduate trained in 3D animation and digital art under the guidance of OCAD University. She has since exhibited in many public spaces such as Lakeshore Arts, Sherway Gardens mall, OCAD University, Augmented Cinema and Yonge & Dundas Square. Her technical process combines computer software such as Adobe Illustrator, After Effects and Cinema 4D to create her animations and prints.
OPPORTUNITY DESCRIPTION

Yonge-Dundas Square and the Centre for Emerging Artists & Designers are excited to congratulate Nikole McGregor and Fasai Sivieng as the two Recipients of the Yonge-Dundas Square Public Digital Exhibition Career Launcher.
From Feburary to March 2019, Nikole and Sivieng will take over five (5) digital screens on the Square with their brand new animations!
Yonge-Dundas Square is a unique focal point of the downtown Toronto community. The Square is designated for use as a public open space and as an event venue that can accommodate events of various sizes. The Yonge-Dundas Square is a 1 acre outdoor public and event space at the intersection of Yonge Street and Dundas Street. The Square draws visitors from across the city and around the world bringing a vibrant energy to the neighbourhood through dynamic events and programming.