2022 Membership Career Launcher, Toronto Animated Image Society (TAIS)
RECIPIENTS
We're excited to announce Kriti Madhukar and Qianrong Liu as the recipients of the Toronto Animated Image Society (TAIS) 2022 Career Launcher.
Qianrong Liu is an illustrator and animator based in Toronto who has been enrolled in OCAD University since 2018. Since junior high school, Qianrong has been creating personal commissioned artwork online. After attending OCAD, she started working as a freelance animator. She is also able to independently produce animation, illustrations, and graphic novels. Her aesthetic is influenced by Japanese anime style, French animation and graphic novel art, and oriental art aesthetic.
Instagram: @man.coin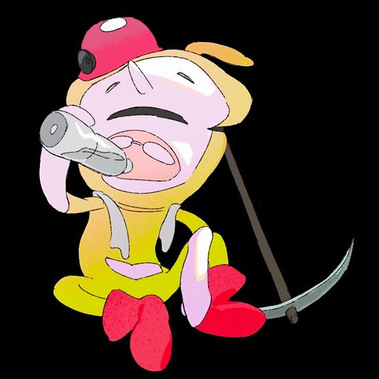 My name is Kriti Madhukar, I'm a fourth-year animation student working on my BFA in expanded animation. My favourite part about animation is the amount of research that goes into it. I also enjoy puppet making and stop motion animation.
Instagram: @scratched_canvas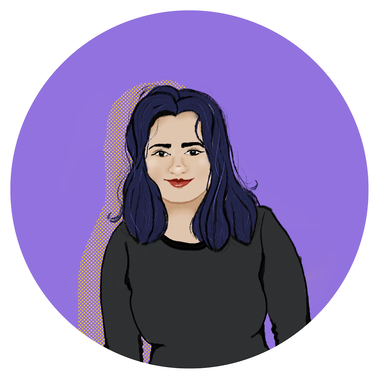 OPPORTUNITY DESCRIPTION
Founded in 1984, today TAIS' artistic vision is shaped by support for the ever-broadening multidisciplinary and global context of the animated arts. Annually, TAIS programming seeks to prioritize diverse, intersectional, and progressive artistic and community-based interests that maintain support for the traditions of the discipline while also reflecting an evolving, expanded definition of animation.

The Centre for Emerging Artists & Designers is excited to announce the inaugural Toronto Animated Image Society Career Launcher for students in their graduating term. Two (2) successful applicants will be awarded a Studio Membership with TAIS ($50 value) and $300 in credits to go towards the rental of TAIS studio space. TAIS provides professional, specialized animation production studios for artists engaged in the creation of independent animated work. A complimentary spot in an upcoming TAIS workshop will also be given to each recipient.
This is an amazing opportunity to become part of a larger creative community and gain access to the excellent multidisciplinary facilities that TAIS has to offer.

Visit Toronto Animated Image Society's website for their full membership & workshop offerings


MEMBERSHIP OFFERINGS
Two (2) successful candidates will each receive:
$50 Studio Membership (1 year)
$300 Credit towards studio space rental (studio 1 or studio 4. Rental duration must be consecutive)
Participation in 1 complimentary workshop (based on workshop schedule and availability)
DEADLINE:
Sunday, April 3, 2022, 11:59 PM ET


APPLICATION SUPPORT
The OCAD U RBC CEAD is committed to promoting substantive equality for equity-seeking groups that are under-represented in the creative sector. We encourage applications from first-time applicants to the program and graduates of equity-seeking communities including racialized and Indigenous persons, persons with disabilities, and persons of all sexual orientations and gender identities / expressions. Applicants are welcome to advise the CEAD of any accommodations needed to ensure you have access to a fair and equitable process. Applicants who need assistance with their submissions are invited to connect with the RBC CEAD for Advising support. Click here to learn more about how to book an advising appointment.


ACCESSIBILITY
Applicants who have concerns about meeting a Career Launcher application deadline are invited to connect with the CEAD in order to discuss possible alternatives. We encourage all who might require assistance with the application process to reach out to determine available support. Outreach of this nature should be undertaken at least one week prior to the published application deadline.
PARTNER
Toronto Animated Image Society (TAIS)
Location: 1411 Dufferin St Unit B, Toronto, ON M6H 4C7


VIRTUAL INFO SESSION
Friday, March 25, 2022
1:30 - 3:00 PM
Click here to RSVP
Join our upcoming info session at the Cultural Community Expo to learn more about Toronto Animated Image Society, other membership/resource related Career Launchers and tips for putting together a strong application.

QUALIFICATIONS

Current undergraduate or Master's level student in their graduating year
Priority will be given to applicants who have not previously received a Career Launcher opportunity
Applicants will only be considered for one (1) Membership Career Launcher. Please do not simultaneously apply for more than one opportunity. Students are welcome to apply for the Career Launcher fund to support alternative pathways to access facilities and memberships
SUBMISSION REQUIREMENTS
Full contact information(Name, phone, and email)
Current CV
Website/social media
A statement of interest that contextualizes your intent to use the membership and outlines the significance of the opportunity to your practice (400 words max)