Format Website Prize for Graduating Students
RECIPIENT | ART
Olivia Aguiar is an emerging artist born, raised and working in Tkaronto. Olivia's practice is interdisciplinary with a focus on digital collage, painting, experimental animation and community engagement. Olivia's practice is interested in the ontological implications of 'digital corporeality,' or the condition resulting from bodily entanglement with digital technology. Olivia's ongoing research focuses on the implications of 'digital corporeality' after death, drawing on archival imagery from her late grandfather's floppy disks and the ecology of his birthplace Sao Miguel, Portugal. Olivia is in her final year at OCAD University, acquiring her BFA in Drawing and Painting with a minor in Gender and Sexuality.

Website: www.oliaguiar.com
Instagram: @oli.egg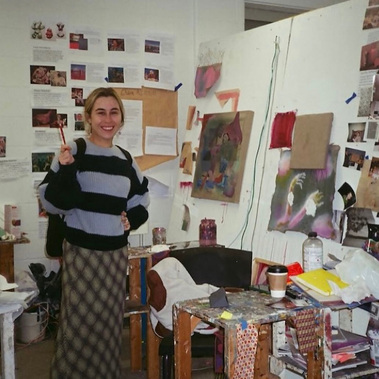 RUNNER-UP | ART
Rashvena Khosa is a practicing artist in Brampton and Toronto. Receiving a Bachelor's of Fine Art in the Drawing and Painting program and a minor in Printmaking at OCAD University. Their practice explores spaces of fragmentation in forms of collage and colour. Primarily their work consists of drawings, paintings, and print work.
Website: www.portfolio-rashvena.format.com
Instagram: @rashvena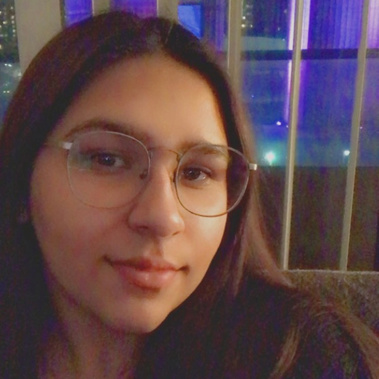 RECIPIENT | DESIGN
I am Rand Al-Rubaye, a graduating OCAD U student studying Environmental Design. As a designer, I believe that science-informed architecture can play a critical role in addressing the environmental challenges of our time.
I aim to pursue my interest in science and my passion for architecture to create healthy, innovative, sustainable, and functional buildings that can positively impact society, the environment, and future generations.
Website: www.rand-al-rubaye.format.com
RUNNER-UP | DESIGN
Hello! My name is Trinity Leon and I'm aUX Designer committed to developing inclusive and user-friendly designsolutions that simplify people's lives. My passion for inclusive design andutilizing technology to solve problems has led me towards focusing onuser-centered design. I firmly believe that every user should have an equalopportunity to access and benefit from technology, which is why I'm dedicatedto creating designs that are accessible to everyone. My work is characterizedby a thoughtful and creative approach to resolving design challenges, and I'mconstantly on the lookout for innovative ways to enhance the user experience.
Website: www.portfolio-trinityleon.format.com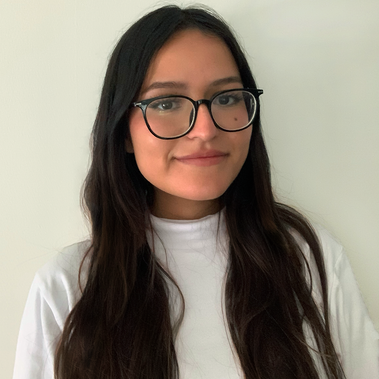 OPPORTUNITY DESCRIPTION
OCAD University's RBC Centre for Emerging Artists & Designers is excited to announce an opportunity in partnership with Format for one (1) graduating designer and one (1) graduating artist to each receive a prize which consists of: free hosting of their Format website for life ($300/year value), a $500 monetary prize, and one-on-one consultation with Format's Expert Site Building Team ($500 value). The selected recipients' portfolios will also receive promotional support with Format.

This is a great opportunity to develop a website of your work while gaining promotional, technical and resource support.
Format is a website hosting and building platform designed for artists and creatives. Format is passionate about finding new ways to provide the creative community the tools and resources they need to share their work and grow their business.
Since 2012, Format has supported emerging artists and designers at OCAD U with free website hosting during their time as a student and for six months after graduation. After this grace period, alumni are given a 25 discount on all annual plans. We're thankful to Format for their continued support towards our students by allowing them the resources to present their best work.


SUCCESSFUL RECIPIENTS WILL EACH RECEIVE
Free hosting of their Format website on a Pro Plus account for life ($300/year value)
$500 monetary prize
One-on-one consultation with Format's Expert Site Building Team ($500 value)
HELPFUL LINKS
Click here for instructions on how to get started on building your free Format website as an OCAD U student and video tutorial resources.
Get inspired by these great websites created with Format (Artists, Designers, Illustrators, Photographers, Fashion)
Check out the CEAD's Step-by-Step Application package resource for guidance on creating a resume or CV. Our Online Presence resource provides some tips for how to make a clear and eye-catching website.
Applicants are also encouraged to apply to the Career Launcher fund (to be released later in 2023) as an alternative pathway for supporting their transition out of school.
APPLICATION SUPPORT
The OCAD U RBC CEAD is committed to promoting substantive equality for equity-seeking groups that are under-represented in the creative sector. We encourage applications from first-time applicants to the program and graduates of equity-seeking communities including racialized and Indigenous persons, persons with disabilities, and persons of all sexual orientations and gender identities / expressions. Applicants are welcome to advise the CEAD of any accommodations needed to ensure you have access to a fair and equitable process. Applicants who need assistance with their submissions are invited to connect with the RBC CEAD for Advising support. Click here to learn more about how to book an advising appointment.


ACCESSIBILITY
Applicants who have concerns about meeting a Career Launcher application deadline are invited to connect with the CEAD in order to discuss possible alternatives. We encourage all who might require assistance with the application process to reach out to determine available support. Outreach of this nature should be undertaken at least one week prior to the published application deadline.
PARTNER
Format
QUALIFICATIONS
All Undergraduate and Master's students graduating in 2023
Priority will be given to applicants who have not previously received a Career Launcher opportunity
Applicants will be asked to self-identify whether they want their portfolio to be considered under the Art or Design category. Applicants may only apply to one category for consideration.
DEADLINE
Friday, March 31, 2023, 8:00 AM ET


FORMAT @ OCAD U DESIGN CAREER FAIR
Wednesday, February 22, 2023
11:00 AM ET
RSVP
This presentation and demo will discuss the elements not only for building a successful online portfolio, but also how to present and promote your work to align with your career goals beyond OCAD U.


SUBMISSION REQUIREMENTS
Format portfolio URL
Resume or CV including full contact information (name, phone, and email)
A short statement outlining your practice and how your website might help you grow your professional and creative development. Be specific about the possibilities for your practice (100 words max)
SUBMISSION INSTRUCTION
Apply via Typeform here:
https://bit.ly/FormatPrize2023Apply