2022 Membership Career Launcher, Gallery 44
RECIPIENTS
Congratulations to Tizzi Tan, Mina Nowzari and Briar Tawse-Smith on being the recipients of the Gallery 44 Membership Career Launcher.
Tizzi Tan was born in Yunnan China. She studied visual art in Sheridan and received an BFA Photography from OCADU, currently lives and works in Toronto. Tizzi's works are mostly lens-based, but not confined to any specific medium. She focuses on the subtle perceptions of human activities and explores the meanings of existence under current social conditions.

Website: www.tan-zhuoqing.format.com
Instagram: @tizzi_tan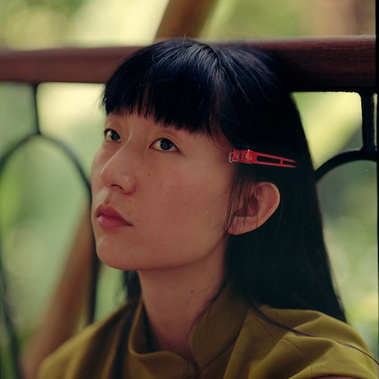 Mina Nowzari is an artist working across a wide range of media including photography, mail art, and site-specific interventions. Considering the boundary between public and private is a central focus of Nowzari's work. Her exploration includes documenting the objects in people's bags to performing private sphere activities in photobooths across Florence and Berlin. As of late, Nowzari has focused on mail art as her primary medium. By questioning the notion of access in the art world and embracing the serendipity of the postal system, she creates connections that traverse distance and time.
Website: www.minanowzari.format.com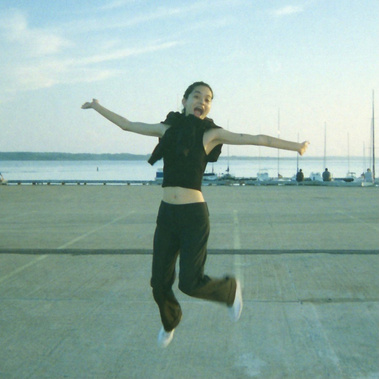 Briar Tawse-Smith is an artist and photographer based in Toronto, Ontario. Alternating her focus between city life and rural identities, she specializes in documentation within the medium of analogue photography. Working primarily in the realms of portraiture, she creates biographical documentations of herself and of those close to her. Calling attention to the often overlooked, she employs storytelling through her photographs to illustrate narratives that cannot be told entirely through words.

Website: www.briartawse-smith.format.com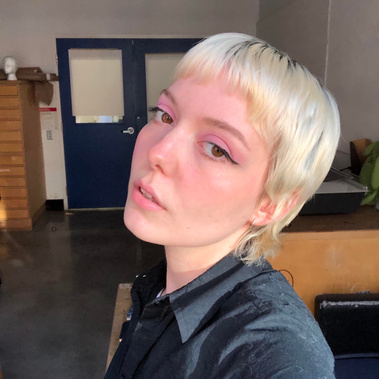 OPPORTUNITY DESCRIPTION
Founded in 1979 to establish a supportive environment for the development of artistic practice, Gallery 44's mandate is to provide a context for meaningful reflection and dialogue on contemporary photography. Gallery 44 is committed to programs that reflect the continuously changing definition of photography by presenting a wide range of practices that engage timely and critical explorations of the medium. Through exhibitions, public engagement, education programs and production facilities our objective is to explore the artistic, cultural, historic, social and political implications of the image in our ever-expanding visual world.
The Centre for Emerging Artists & Designers is excited to announce the Gallery 44 Full Membership Career Launcher for students in their graduating term. Three (3) successful applicants will be awarded a Full Membership with Gallery 44 ($180 value) and $500 in credits to go towards the rental of Gallery 44 equipment and facilities. Gallery 44 members have access to an exclusive schedule of free events focused on developing visual literacy, professional practice and technical skills. Gallery 44's production facilities support artistic production and feature both analog and digital equipment. This is an amazing opportunity to become part of a larger creative community and gain access to the excellent facilities that Gallery 44 has to offer.
Visit Gallery 44's website for their full membership offerings
MEMBERSHIP OFFERINGS
Three (3) successful candidates will each receive:
$180 Full Membership (1 year and 5 months) provides 24/7 access to Gallery 44's production facilities
$500 Credit towards equipment and facilities rental
Mentorship opportunities
DEADLINE:
Sunday, April 3, 2022, 11:59 PM ET


APPLICATION SUPPORT
The OCAD U RBC CEAD is committed to promoting substantive equality for equity-seeking groups that are under-represented in the creative sector. We encourage applications from first-time applicants to the program and graduates of equity-seeking communities including racialized and Indigenous persons, persons with disabilities, and persons of all sexual orientations and gender identities / expressions. Applicants are welcome to advise the CEAD of any accommodations needed to ensure you have access to a fair and equitable process. Applicants who need assistance with their submissions are invited to connect with the RBC CEAD for Advising support. Click here to learn more about how to book an advising appointment.


ACCESSIBILITY
Applicants who have concerns about meeting a Career Launcher application deadline are invited to connect with the CEAD in order to discuss possible alternatives. We encourage all who might require assistance with the application process to reach out to determine available support. Outreach of this nature should be undertaken at least one week prior to the published application deadline.
PARTNER
Gallery 44
Centre for Contemporary Photography
www.gallery44.org

Location: 401 Richmond St. W, Suite 120, Toronto, ON, M5V3A8


VIRTUAL INFO SESSION
Friday, March 25, 2022
1:30 - 3:00 PM
Click here to RSVP
Join our upcoming info session at the Cultural Community Expo to learn more about Gallery 44, other membership/resource related Career Launchers and tips for putting together a strong application.

QUALIFICATIONS

Current undergraduate or Master's level student in their graduating year
Priority will be given to applicants who have not previously received a Career Launcher opportunity
Applicants will only be considered for one (1) Membership Career Launcher. Please do not simultaneously apply for more than one opportunity. Students are welcome to apply for the Career Launcher fund to support alternative pathways to access facilities and memberships
SUBMISSION REQUIREMENTS
Full contact information (Name, phone, and email)
Current CV
Website/social media
A statement of interest that contextualizes your intent to use the membership and outlines the significance of the opportunity to your practice (400 words max)