2022 The Public Gallery Window Exhibition Career Launcher
RECIPIENT
We're excited to announce Sasha Shevchenko as the recipient of the The Public Gallery Window Exhibition Career Launcher. Sasha's exhibition, Жнець Reaper will be on display at the Public Gallery from December 21, 2022 to February 23, 2023. Sasha's work was selected from the online 2022 GradEx exhibition.
Жнець (Reaper )
December 21, 2022 to February 23, 2023
Making pieces from pieces
is a call to action rooted in urgent matter.
How do we make a future from fragments of the present?
How might objects give us a glimpse into survival, resilience, and rebuilding?
What might that mean for the Ukrainian future?
Perched on a window ledge, objects sit and ponder about their strength and becoming — burned wood that will not burn again, vegetable matter preserved and dehydrated. A handful of seeds. A fragile embroidered cloth. A smudge of charcoal.
Above them looms the Reaper.
Жнець (Reaper) is an obsolete taker. It knows that to burn is to eat and to grow is to burn. It is unnerving, like the precarious nature of our wealth and belonging. It asks - what will you give to stay where you are? What will you give to let me serve your tables and stories, knowing that your end haunts you? The black smoke haunts you. It creeping onto you haunts you.
And while the haunting creeps, the heroic fragments give us power. Pieces and pieces, although some scattered, some old, and some too new, give space to hope, to the diasporic, and to a possibility of togetherness in a time of separation.
Making pieces from pieces is resistance found in Ukrainian hands.


Sasha Shevchenko is a Ukrainian, Tkaronto/Toronto based multi-disciplinaryartist. Inspired by her experience as a Ukrainian immigrant, she bridgesinterests in sculpture, textile, archaeology, and ancestral knowledge . Bycombining contemporary and ancient story-telling methods, Shevchenko createssuggestive installations where tradition, resistance, and identity have thespace to whimsically extend into cultural futures.
Website: sasha-shevchenko.com
Instagram: @lyusterko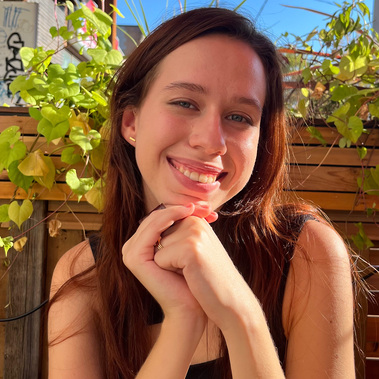 OPPORTUNITY DESCRIPTION
The Public and the RBC Centre for Emerging Artists & Designers are excited to announce The Public Gallery Window Exhibition Career Launcher, providing an exhibition opportunity for one (1) exhibition proposal from a recent OCAD U grad. Artists are invited to submit site responsive proposals to be shown from mid-January till the end of February, 2022.
The Public Gallery (58 Lansdowne Ave.) is a 2m x 3.5 m street-facing gallery, featuring art that explores issues of social justice and anti-oppression. The Public believes that art should be accessible— created and enjoyed by everybody, — and inspire change. The gallery can be viewed anytime from Lansdowne Ave. at Seaforth in Toronto. Once selected, the Public Gallery is interested in mentoring and supporting the artist's interest in developing community engagement via workshops or programming.
We program the gallery with the understanding that any work that's shown in a community needs to be able to be read by people in that community. We're often reflecting on the site-specificity of our space — a gallery window in Parkdale, on Indigenous land, across from a school, at a bus stop, etc. — and in these ways, we challenge the conventional role and relationship of a gallery to its surrounding community. Our gallery is also one of our favourite ways of community engagement. We love building capacity with artists to run community engagement and popular education workshops that in turn deepens the connection between their artwork and the community.
The Public is interested in working with artists and projects that are responsive to the site and location of The Public's surrounding neighbourhood, and artists who have an existing relationship to the community.
We strongly encourage artists to apply who reflect diversity and intersectionality in sexuality, gender, culture, race, ethnicity, creed, religion, age, ability, and other dimensions of diversity.
The selected artist will receive a fee of $1000 and production support budget of $200 from the RBC Centre for Emerging Artists & Designers.
PARTNER
The Public
58 Lansdowne Ave
Toronto, ON M6K 2V9
RATE

$1,000 artist fee
$200 production support budget