ARTISTS
We're excited to announce Sara Abulkarim and Emerald Repard-Denniston as the recipients of the Akin Studios 2022 Career Launcher.
Sara Abulkarim is an emerging interdisciplinary artist based inToronto. Born in Iraq, she immigrated to Montreal in 2002, where she studiedInterior Design. Following her passion, in 2017 she decided to study Fine Arts at OCAD University. Sara's art often stems from memory and feelings. She paints moments and fragments of her life, meaningful spaces and moments that sculpted her into the person she is today. Intrigued by abstract, she loves totry new techniques and mediums to mimic her emotions through colours and gestures. Her work is characterized by vibrant colours and animated movement.
Website: www.saraabulkarim.com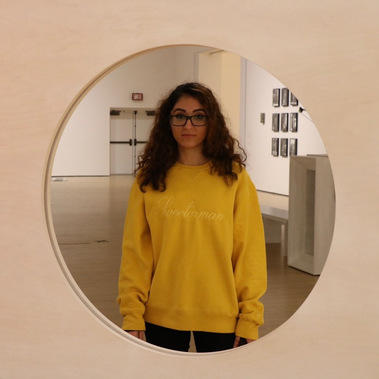 Emerald Repard-Denniston is a queer Chinese-Canadian visual artist. She is committed to anti-colonial and anti-capitalist politics and activist work. She wishes to break apart from settler-colonial, hetero-patriarchal binaries and beliefs. Based in Squamish, Tsleil-Waututh and Musqueam/Vancouver, and Tkaronto/Toronto, her practice focuses on the diasporic-Canadian experience through drawing, painting, and digital media. She is an emerging artist who has acquired a Bachelor of Fine Arts in the Drawing and Painting Program from OCAD University and a Minor inArt and Social Change.
Website: www.repard-denniston-emerald.format.com
Instagram: @em_thepainter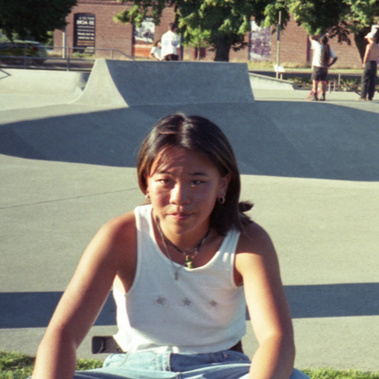 OPPORTUNITY DESCRIPTION
The RBC Centre for Emerging Artists & Designers is excited to announce the return of the Akin Career Launcher for Drawing & Painting and Integrated Media students in their graduating term.
Akin is a Toronto-based arts organization that provides creative studio space as well as arts-based programming. Akin's studios provide a working environment that maintains a friendly and inspiring atmosphere where people can work on creative endeavours and creative entrepreneurial undertakings of all kinds. They build community through accessible and educational programming along with open studio events, gallery tours, exhibitions, as well as various other art projects.

Students are invited to apply for this opportunity and two successful applicants will be awarded $2,000 in credits to go towards a studio space at Akin's shared workspaces in 2022-2023! In addition to the $2,000 studio credit, each recipient will receive $450 credit for use at Remote Gallery at Richmond and Portland. Remote Gallery provides the opportunity to exhibit work, host workshops / artist talks, or other activities relevant to early career growth.

This is an amazing opportunity to become part of a larger creative community and gain access to the excellent multidisciplinary facilities that Akin Collective has to offer.


QUALIFICATIONS
Must be a DRPT or INTM student in their graduating year
Must have the intent of remaining in the region following graduation to make use of this opportunity
Priority will be given to applicants who have not previously received a Career Launcher opportunity
DEADLINE:
Monday, June 6, 2022, 11:59 PM


APPLICATION SUPPORT
The OCAD U RBC CEAD is committed to promoting substantive equality for equity-seeking groups that are under-represented in the creative sector. We encourage applications from first-time applicants to the program and graduates of equity-seeking communities including racialized and Indigenous persons, persons with disabilities, and persons of all sexual orientations and gender identities / expressions. Applicants are welcome to advise the CEAD of any accommodations needed to ensure you have access to a fair and equitable process.


ACCESSIBILITY
Applicants who have concerns about meeting a Career Launcher application deadline are invited to connect with the CEAD in order to discuss possible alternatives. We encourage all who might require assistance with the application process to reach out to determine available support. Outreach of this nature should be undertaken at least one week prior to the published application deadline.
PARTNER

Akin Collective
SUBMISSION REQUIREMENTS
Full contact information (Name, phone, and email)
Current CV
A brief statement/bio that contextualizes your overall practice (150 words max)
Online portfolio or an attached PDF portfolio. Include 5-7 sample support images of past artwork in a single PDF
A statement of interest that contextualizes your intent to use the studio and outlines the significance of the opportunity (400 words max)
VIRTUAL INFO SESSION
Thursday, May 19, 2022 | 1:30 - 3:00 PM

Join our upcoming info session to learn more about Akin Collective and resources for putting together a strong application.
Contact

Shellie Zhang
Special Projects Coordinator
E: szhang@ocadu.ca